ALL BUSINESS
26 Businesses Available
Filter
Local Businesses Near Owings Mills MD
---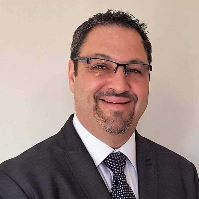 Featured
Saul Kloper Realtor
Featured
Saul Kloper Realtor
Saul Kloper, Broker / Owner at EXIT On The Harbor Realty, residing in Perry Hall, and his office is in Towson. Saul services the Greater Baltimore Region. EXIT...
Featured
Leppler Injury Law
Featured
Leppler Injury Law
After an injury, one thing is certain: you will need medical care. But only uncertainties follow during your recovery. How will you pay for your surgeries, con...
Basement Waterproofing Nationwide
Basement Waterproofing Nationwide
Professional Basement Waterproofing since 1987! Founded in 1987, Steve Taylor was passionate about providing homeowners with an honest approach to basement wa...
Take 20% off your first massage! We wanted to create a safe haven for all. A place for everyone to be able to sustain their mind, body, and the environment. W...
Jubilation Health and Wellness
Jubilation Health and Wellness
JHW is the official seller of 100% Wild Crafted Real Sea Moss sustainably sourced from Tanzania, Africa, and the Full Spectrum Herbal product line of the Eyes ...
Nacho Mama's is a Mexican restaurant located in the heart of Towson, Maryland. Our restaurant offers a wide variety of delicious Mexican cuisine, including tac...
MaMa on the Half Shell is a family-owned restaurant located in Baltimore, Maryland. We specialize in seafood dishes, featuring the freshest catches from the Ch...
Whether you're searching for fast and affordable fuel delivery or 5-Star HVAC services we've got you covered! Aero Energy is Maryland's preferred choice for al...